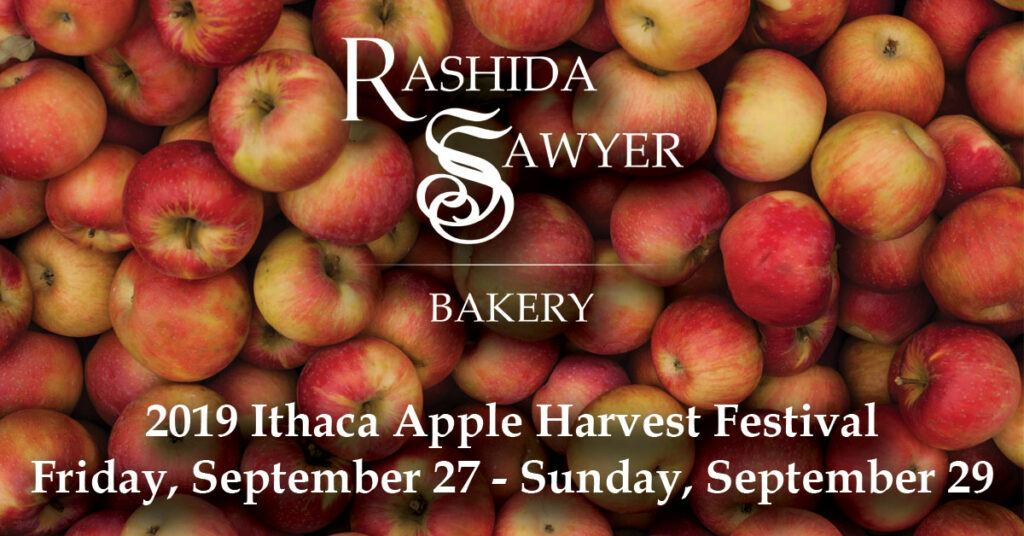 The Rashida Sawyer Bakery will be participating in the 2019 Ithaca Apple Harvest Festival that runs from Friday, September 27 through Saturday, September 29 on the Ithaca Commons!
We will have more information soon about where we will be located and about some surprises we will have in store!
Fall + Cake = Awesome Time of Year!
Be sure to check our Facebook page for updates as well!